Pictures from the Commodore 64 scene in the 80s, part 2: The Ikari & Zargon Party 1989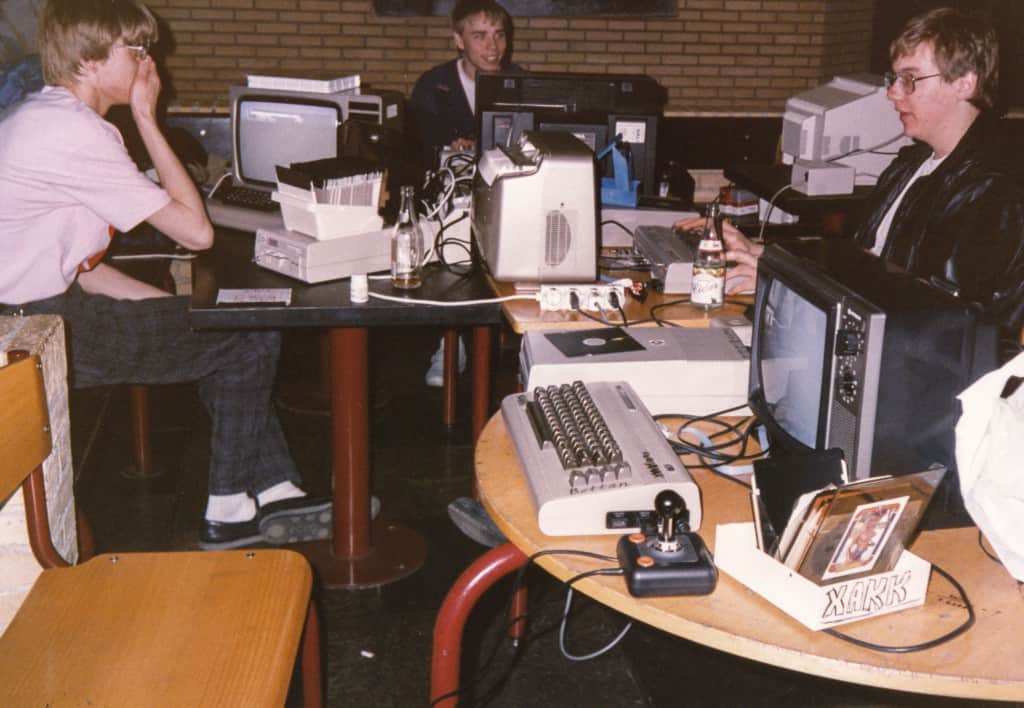 Lets take a trip down memory lane to the year of our lord 1989. The Commodore 64 and Amiga demo/cracker scene had became quite big among us geeks of northern Europe. My team XAKK had released demos for the C64 for more than two years by now. Truth be told, we were beginning to feel a bit like "was this all there was too it?". Maybe we were just getting a bit too old for it all.
Click Read More to check out the pics
The Ikari & Zargor meeting in Slagelse, Denmark on the 23-25th March 1989 was kind of the first nail in the coffin for us. We were supposed to finish and release the demo Bound to be best but had to shelf our plans because of constant power cuts. Since we were quite a competitive little bunch and really wasn't there to play around (Remember the oldest of us were 20 at the time), we decided to leave the party and finish the demo at Vivaces place in Sweden. Bound to be best was to become our second last demo ever on the Commodore 64.