– Press release –
Bjorn Fogelberg – "Before + After"
1. Original Mix
2. Hovelmann Remix
3. Hovelmann Dirty Remix
4. Hot Station Remix
Our favorite Swede is back on 19BOX RECORDINGS.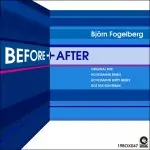 BJORN FOGELBERG is a music producer, web designer, indie game developer and the former label owner of XAKK RECORDS for his own productions.  He has released tracks on SYSTEM RECORDINGS,  SICK WATONA and of course his very own XAKK RECORDS.  His last single on 19BOX RECORDINGS was "Hide And Seek" – which was a collaboration with HIDEOUT using under JELLYMAZE moniker.
Not to disappoint, we have signed up no less than three mixes.  HOVELMANN is a new comer from Sweden. He has released a few tracks on SYSTEM RECORDINGS and DUMB RECORDS but rest assured he is a producer that you'll be hearing a lot from in the near future. Hovelmann's influences come from DJ/producers like DAVID GUETTA, AXWELL and LAIDBACK LUKE.  The  reworks he has delivered hit the target right on the mark and deliver the big room club house sound of his influences.
HOT STATION is a collaboration in between label boss DJ 19 (aka AMBROZIA, VALID EVIDENCE, TRANCENTRAL STATION) and HIDE (aka Hot*Dog, HIDEOUT).  Their remix has a unique and kinky soundscape that is sure to please.