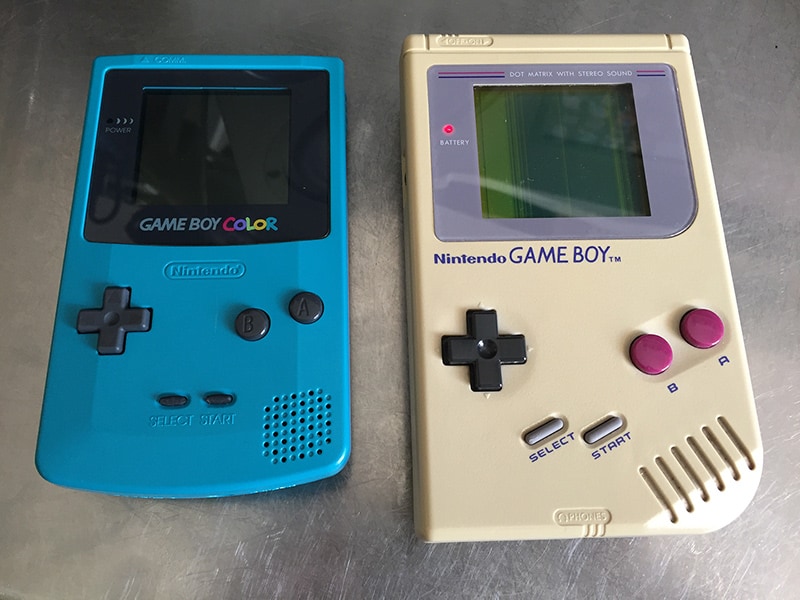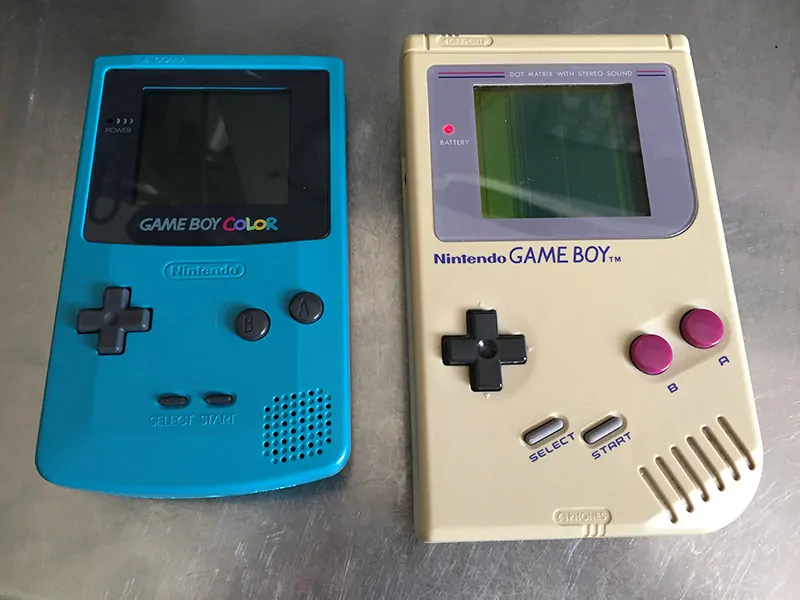 I was digging through my crates with old electronics and found my two old Gameboys, the original grey (now yellow) DMG-01 from 1989 and the newer Gameboy Color from 1998. I used them about 10 years ago when I had my latest chip tune phase. I also found the cartridge with Nanoloop 1.2. It still works but the battery on it must be going bad as all the old presets are gone.
The reason I used the old original Gameboy for Nanoloop was that the sound quality on it is better. It has less noise than on the Gameboy Color and a bit fuller sound as well. The screen however is pretty crappy so I used to do the tunes/noises on the Gameboy Color, which has a better screen and then record them from the original Gameboy.
When I turned on the original Gameboy today, first it didn't go past the Nintendo logo. After doing the old magic "blow into the cartridge slot" technique I could get Nanoloop to start. Next two problems are 1: Only parts of the screen is working and 2: The joystick up and right doesn't work. Lets see what can be done about that. The screen is easily fixed and I think the joystick is as well. Should be fun.
I'm also thinking about installing backlight mods on both Gamboys, but thats a project for another rainy day.